Guide to Tooth Extraction in Jonesboro, AR
June 7, 2021 12:05 pm
---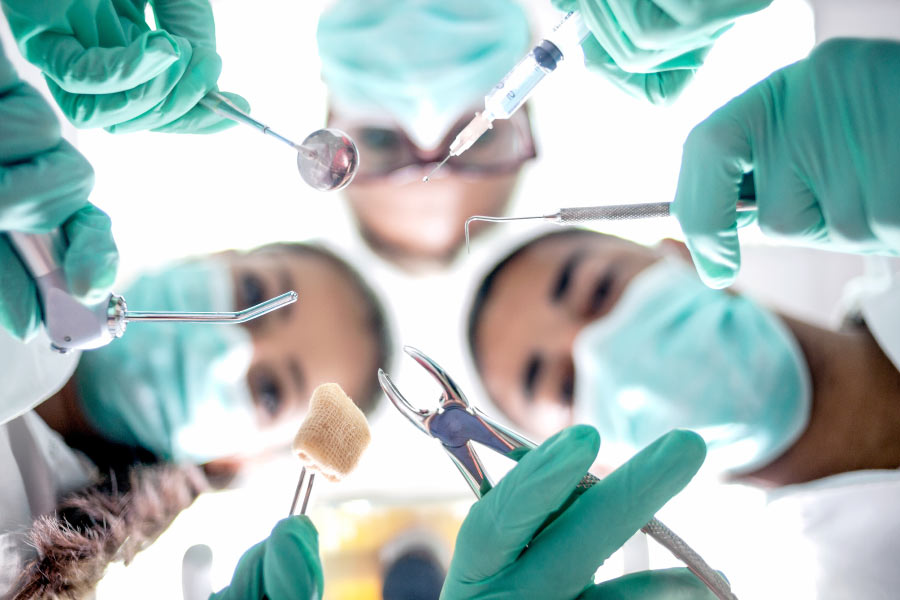 Tooth extractions can seem like an intimidating procedure, but don't worry! Thanks to many advancements in dentistry, extractions have come a long way. Dentists use state-of-the-art technology and sedation dentistry to perform comfortable tooth extractions. Keep reading to learn more about the extraction process.
Reasons You May Need a Tooth Extracted
First and foremost, our dentists at Wagner & Langston Family Dentistry will do everything they can to save your natural tooth. However, in some cases, an extraction is the best option for preserving your oral health. Some of the most common reasons for an extraction include:
Dental Trauma
Impaction
Overcrowding
Periodontal Disease
Problematic Wisdom Teeth
Severe Tooth Decay
What To Expect When Getting a Tooth Extracted
At your consultation, your dentist will discuss your sedation options for your tooth extraction. Your comfort is important to us. Then, our team will give you an overview of your procedure and answer any questions you may have. The tooth extraction procedure will vary on a case-by-case basis. Depending on the state of the tooth, we may need to make a small incision in the gumline to access the tooth. In other cases, we may be able to remove it with dental forceps without an incision.
Tooth Extraction Aftercare
After the extraction is complete, it's crucial to follow the aftercare instructions exactly so that you can have a comfortable, speedy recovery. Some of the most important rules to follow are:
Don't Use Straws
Eat Soft Foods
Gently Clean the Extraction Site
Ice to Reduce Inflammation
Limit Tobacco Usage While Healing
Manage Discomfort with Prescribed or Over-The-Counter Medication
Schedule Your Consultation in Jonesboro, AR
Do you think you may be in need of a tooth extraction? Our team at Wagner & Langston Family Dentistry has extensive experience performing dental extractions. We also offer many tooth replacement solutions to help you regain a complete smile after an extraction. Please contact our office to schedule your consultation!
Categorized in: Oral Surgery