How We Can Restore Your Smile with Veneers
January 13, 2021 4:44 pm
---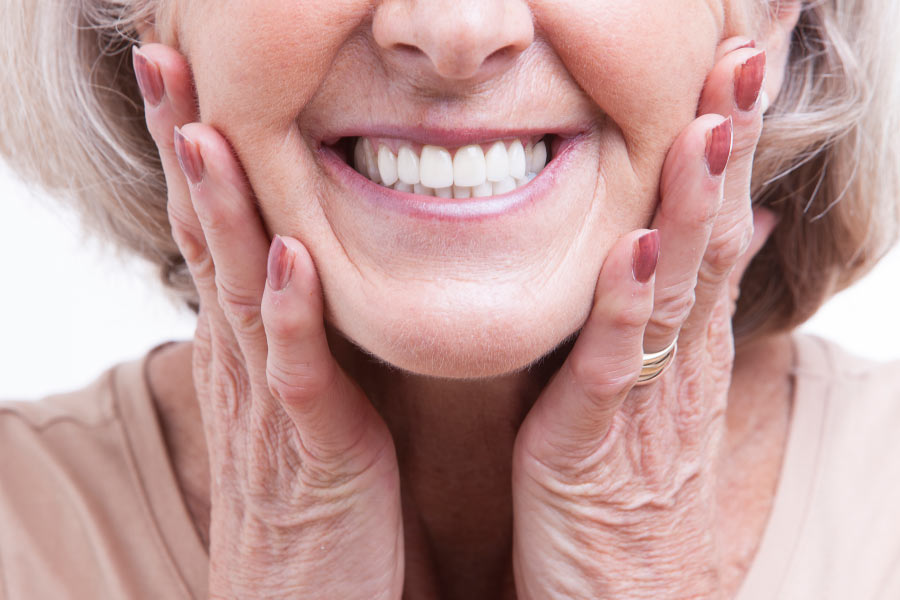 A perfect smile is totally possible with dental veneers! If you have chips, cracks, uneven, or stained teeth, dental veneers can transform your smile into one worthy of a red carpet. Our doctors at Wagner & Langston Family Dentistry have over 45 years combined experience to create beautiful, unique dental veneers fit for your smile.
What Are Dental Veneers?
Dental veneers are made from thin sheets of porcelain and are created to enhance your smile's appearance. Considered both a cosmetic and restorative treatment, veneers can even out the size, shape, and color of your smile.
Your veneers are specially designed to fit your smile and are natural-looking and long-lasting. Porcelain is a delicate but strong material and if well taken care of, veneers can last up to 20 years!
What Can Dental Veneers Fix?
Dental veneers are an incredibly versatile treatment and can be used to address a wide range of issues like:
Chips, cracks, fractures, and craze lines
Gaps or spaces between teeth
Stained teeth
Minor misalignments
Dental Veneer Process
The dental veneer process is usually complete in three visits. The first visit is the consultation, where your dentist will discuss your cosmetic goals and examine your teeth and gums. During your second appointment, we will prepare your teeth for your veneers. You may need to get enamel removed from your teeth in order for your veneers to be properly bonded.
Once your teeth are prepared, we will send impressions of your teeth to a dental lab that will create your custom veneers. We will provide you with temporary restorations in the meantime if you need them. Once your veneers are ready, you will come back for your final appointment to get your permanent veneers bonded to your teeth and make sure that they fit you well. We may make minor adjustments to your veneers after they're bonded to ensure they're right for you.
How Long Do Veneers Last?
Dental veneers are considered a permanent procedure because we typically have to remove enamel from your teeth in order to properly bond your veneers. Though porcelain veneers can last up to two decades, you may need them replaced over time in order to properly maintain them. To be eligible for dental veneers, you must be in good oral health. If you have periodontal disease, we can perform the necessary restorative treatments prior to your dental veneer appointments.
How To Care for Dental Veneers
Caring for dental veneers is similar to caring for natural teeth. You can brush and floss around them just like natural teeth. It's important to avoid eating and drinking highly acidic food and beverages to prevent staining. Veneers can break if you bite on something very hard or use your teeth to open packages so treat them with the same care you would show your regular teeth.
Affordable Dental Veneers in Jonesboro, AR
If you are interested in dental veneers, or any other treatment plans offered in our full suite of comprehensive dental services, please don't hesitate to contact us at 870-201-8863 or schedule an appointment with us online!
Categorized in: Cosmetic Dentistry, Restorative Dental Care