Is Root Canal Treatment Painful?
December 8, 2020 12:29 pm
---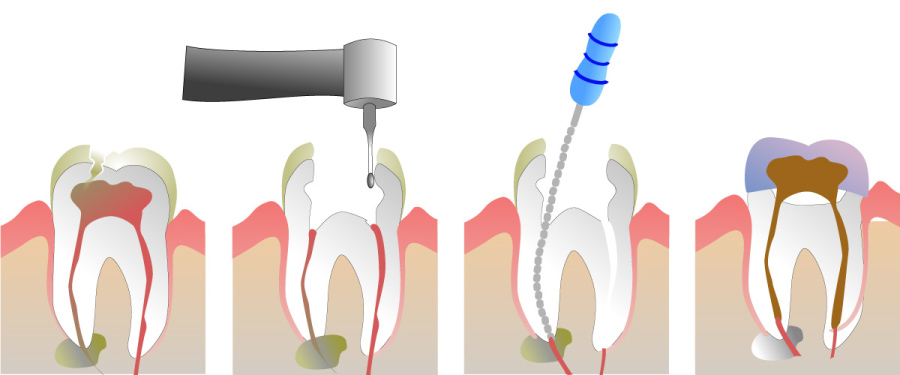 Are you suffering from severe toothache, coupled with sensitivity and other unusual symptoms? You might need a root canal! Even though root canals have a reputation for being painful, they're actually a common, routine procedure and are pretty pain-free. In this blog post, we'll outline what to expect during a root canal treatment at Wagner & Langston Family Dentistry, and why you should consider visiting our Jonesboro, AR dental office if you need a root canal.
What Is a Root Canal?
If you have an untreated cavity or tooth decay caused by neglect or trauma, the infection is likely to spread down to the root of your teeth, which is under the gum line. A root canal is designed to help remove the infected tissue deep in your tooth, ease the pain, and nurse the tooth back to health.
When Should I Consider Root Canal Treatment?
Common symptoms of infection include:
Severe pain when biting down
Sensitivity to hot and cold
Discoloration of the tooth
Swollen, painful, and/or bleeding gums
Bad taste in mouth and bad breath
Chipped or cracked teeth
Wiggly sensation around tooth
Abscess near the gums
What Happens During a Root Canal Treatment
Before your root canal, our team will take a series of X-rays of your tooth to assess the infection and the impact of the damage. Our dentist will then administer a local anesthetic around your infected tooth to numb the area and keep it pain free. Next, we will keep your tooth protected and dry and gently drill into its surface to remove the infected tissue. The tooth will be filled with medication to prevent it from becoming reinfected. Finally we will seal your tooth to ensure its strength. Depending on the extent of the damage, this will be with a tooth-colored filling or a dental crown. Crowns are made from porcelain or ceramic to give them a realistic appearance. Either way our Wagner & Langston Family Dentistry dentist will make sure that your restoration looks as much like your own teeth as possible.
Root Canal Treatment Aftercare
Once your tooth is healed, you can brush and floss around it as you normally would. It's important to maintain a consistent oral hygiene routine to prevent future damage and decay, and to schedule twice-yearly dental appointments to make sure your teeth are in tip top shape.
Root Canal Treatment in Jonesboro, AR
If you are considering root canal treatment, we'd love to help you! Please contact our office at 870-201-8863 or schedule an appointment with us online. If you are new to our office, take a look at our new patients form to learn more about our practice and our various payment options.
Categorized in: Restorative Dental Care, Root Canal Therapy