Dental Crowns: Saving Your Tooth
May 17, 2021 4:53 pm
---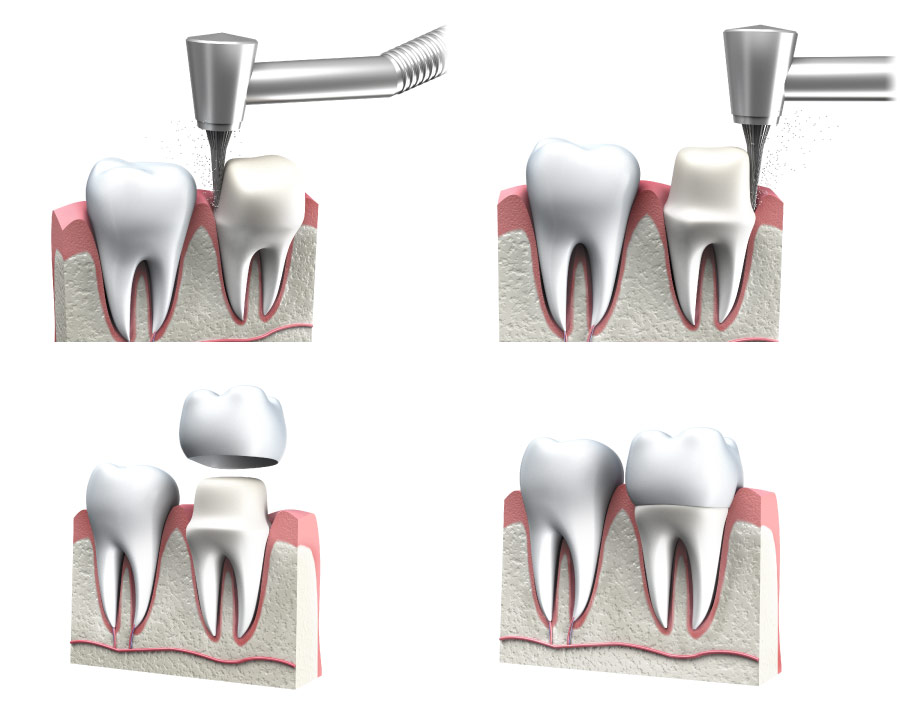 If you have suffered from a decayed or damaged tooth, dental crowns can help protect the healthy parts of your tooth and enhance your smile. Looking to improve your smile? Let us help you decide if dental crowns are the right choice for you!
What Are Dental Crowns?
Dental crowns are caps that resemble natural teeth. They cover a damaged tooth to protect the remaining healthy tissue and restore the look and function of your smile. Because they're versatile and natural-looking, dental crowns are used across many different treatments, such as root canals and dental implants. Here are some of the reasons why you might need a dental crown.
To protect a weak tooth from breakage
To support a worn tooth
To restore a broken tooth
To hold a dental bridge in place
To improve the look of a discolored or misshapen tooth
To improve the look of one's smile
To support a tooth with a filling
Crowns are typically made from porcelain, which resemble the look and texture of natural teeth. They can also be made of a glass-ceramic blend which are both sturdy and beautiful.
Dental Crown Treatment
Dental crown treatment typically takes place over the course of two appointments. During your first appointment, your dentist will numb the area around your tooth and file it down. Once your tooth has been filed down, our team will then take impressions of it to create the perfect crown that will fit perfectly with your smile. You will then get a temporary crown that you can wear before your next visit. During your second appointment, your dentist will place your new crown on your tooth and adjust it to your bite before permanently cementing it over the tooth.
Caring for Your Dental Crown
Caring for your dental crown is simple — just brush and floss as you normally would! It's also important to make sure that you keep up a consistent oral hygiene routine, visit your dentist twice a year for cleanings and exams, and maintain a balanced diet full of fiber and protein to make sure you're supporting your smile nutritionally.
Affordable Dental Crowns in Jonesboro, AR
If you are considering dental crowns to restore the look and feel of your smile, don't hesitate to contact Wagner & Langston Family Dentistry. Give us a call or click the contact link to schedule a consultation online! We strive to keep our treatments affordable to accommodate patients of all financial backgrounds. Contact us for more information on our flexible payment options!
Categorized in: General Dental Care, Oral Health, Restorative Dental Care