Dental Bridges vs Dental Implants
June 20, 2022 2:54 pm
---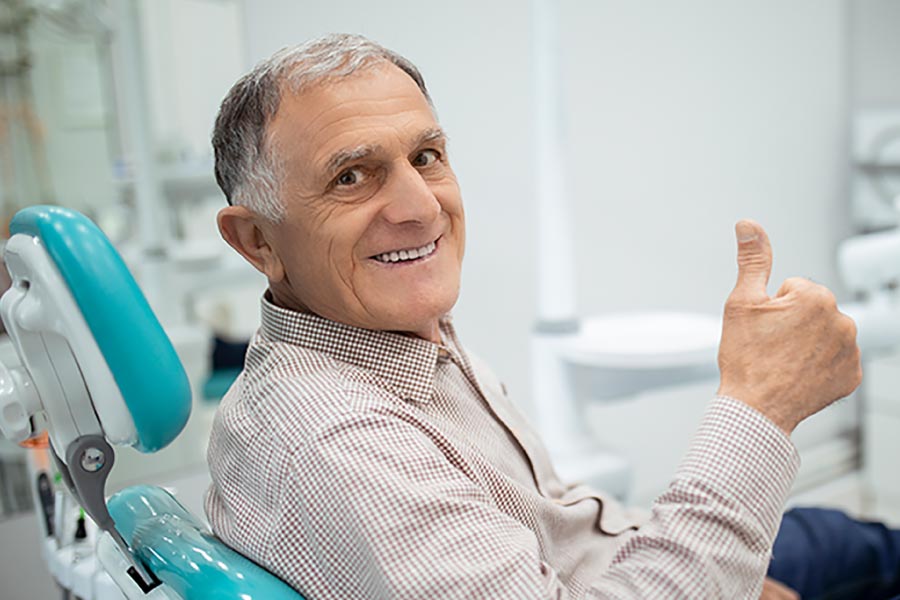 Modern dentistry truly is a marvel. These days, if you want to replace a missing tooth, there are multiple ways you can get back to a fully restored smile. Instead of wondering whether it's even possible to fix your smile, it's more of a question of which treatment to choose. Two of these options are dental bridges and dental implants. Here's some information about the pros and cons of each to help you decide if the procedure might be right for you.
Dental Bridges 101
Versions of dental bridges have been around since ancient times. Obviously, they get better and better over the years. This time-tested tooth-replacement method consists of an artificial tooth (or teeth) sandwiched between two dental crowns. These dental crowns are fixed on top of the natural teeth on either side of the gap. Generally the dental bridge is fixed securely in place and can be made from many different materials. Our dentists will design a bridge that works best for your particular situation.
Dental Implants 101
Dental implants take a different approach to tooth replacement. A biocompatible post is surgically implanted into the jaw so it functions more like an actual tooth root. Once it is healed, it is topped with a dental crown, which replaces the missing tooth. Getting a dental implant is more expensive than getting a dental bridge and requires dental surgery. However, many people feel that it's worth the extra time and money because the implant and restoration feel and look like a natural tooth. The implant itself can last a lifetime with good oral care. It's also a plus that the implant placement stimulates the jawbone, keeping it healthy.
Restoring Missing Teeth in Jonesboro, AR
Choosing how to replace missing teeth is an important decision. Both dental bridges and dental implants are good choices. We invite you to come into Wagner & Langston Family Dentistry for a consultation. Our Jonesboro team would be happy to walk you through the two restorative treatments and give you their professional recommendation based on your unique case. Call or email us today to set up your appointment!
Categorized in: Restorative Dental Care