How to Transform Your Smile
February 29, 2020 4:44 pm
---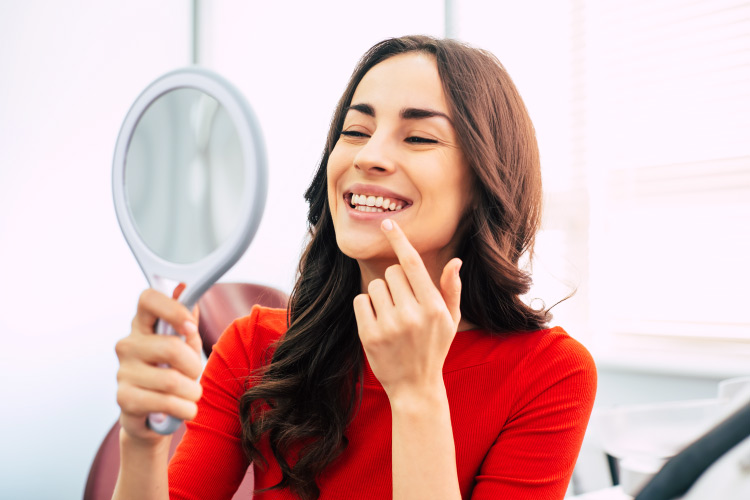 We offer a range of dental services to help you achieve and maintain a smile that is both healthy and beautiful. If you're self-conscious about the way your smile looks, we can help boost your confidence with cosmetic dentistry.
In this blog post, we provide an overview of a few cosmetic dental services that could enhance your smile! But we also invite you to schedule a consultation here at Wagner & Langston Family Dentistry, your cosmetic dentist in Jonesboro, AR, so we can offer personalized advice tailored specifically for your unique smile goals and needs.
Veneers
A veneer is a thin shell of porcelain permanently bonded to the front of your teeth. Each veneer is meticulously crafted so it looks natural as it enhances your smile. Veneers can address issues like chips, discoloration, minor gaps, and irregularities in shape and size. Generally, with proper care, a veneer can last 10 to 15 years or longer!
Teeth Whitening
Teeth can become discolored from a variety of factors, such as plaque and tartar, tobacco products, coffee, and wine. But just one in-office teeth whitening visit can lighten your teeth by up to eight shades. Our teeth bleaching system powerfully whitens teeth from the inside-out to quickly deliver dramatic results. The solution is safe, yet potent, and our team will ensure your comfort throughout the entire procedure.
Tooth-Colored Dental Crowns
We commonly use crowns to restore the strength of teeth damaged by decay or trauma. But crowns can also be used to hide misshapen teeth or teeth affected by cracks, chips, spacing issues, severe discoloration.
Facial Rejuvenation
In addition to transforming your teeth, we can enhance the area around your teeth. JUVÉDERM® dermal fillers can plump up your lips and smooth out the skin around your mouth. It restores youthful volume to your face with an injection of hyaluronic acid (HA). BOTOX® is another treatment that can reduce the appearance of fine lines and wrinkles around your mouth. This is an injection that relaxes your facial muscles.
Your Cosmetic Dentist in Jonesboro, AR
For more information about these cosmetic dental procedures, contact us to schedule a consultation at Wagner & Langston Family Dentistry. We would be thrilled to transform your smile!
Categorized in: Cosmetic Dentistry