Best Ways to Find a Dentist Near Me
July 21, 2021 2:03 pm
---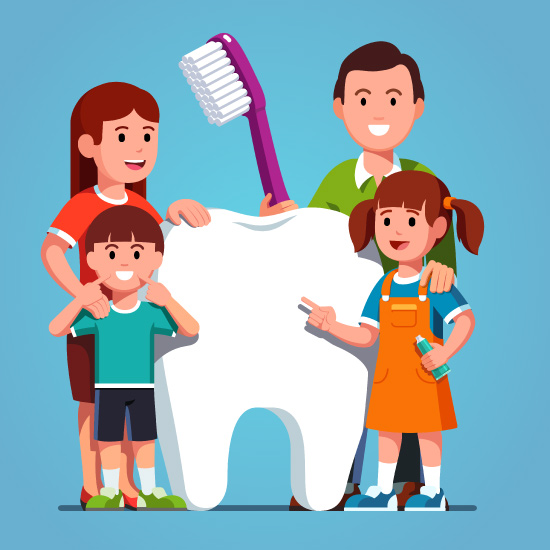 When it comes to choosing a doctor or dentist, it can feel like a pretty big decision figuring out who to trust with your health. It doesn't help that you may feel overwhelmed by all the options that come up during your Google search. If you're on the hunt for a high-quality dentist near you, here are some things to keep in mind.
Double-Check Your Search Results
If you're not big on researching, you may feel tempted to just go with whatever dentist is the top search result when you type in "dentist near me." Don't act too quickly though! Sometimes top results are actually paid advertisements. Be sure to check that the options being presented are a good fit for you. For example, is their dental office at a convenient location? Do they accept your dental insurance? Do their office hours work with your schedule? These are all important questions you need to ask yourself before assuming that the dentist is right for you.
What Type of Dentistry Is Offered
Are you looking for a dentist to treat the entire family? Some offices treat only children and others are geared towards adults. Do you want to be able to stay with the same dentist if special treatments are needed? Is it important to you that emergency dental services are available? Some offices offer a wider range of services than others.
Read Patient Testimonials
While you're looking up various practices you find online, see if you can find any patient testimonials. It's one thing to hear about a practice from the management, and it's another to hear about a practice from actual patients! The practice may have a page of patient testimonials on their website, or you can look up their reviews on Google and Facebook.
Ask Your Local Friends & Family
If you're still having trouble narrowing down your choices, don't be shy to ask your friends, family, and coworkers who live in the same area where they go for a dentist. You'll already have the added benefit of knowing a patient who's happy with their services, and you may be able to find something you missed online. After all, it's crucial to go to a dentist you can trust.
Looking For a Dentist in Jonesboro?
Still on the hunt for a dentist in Jonesboro? We'd be honored if you considered Wagner & Langston Family Dentistry! It's our passion to provide our community with top-quality dental care services in a comfortable setting. Please check out our patient testimonials to get a better idea of what it's like to be part of our practice family. We treat patients of all ages and provide a wide range of services from preventive care to restorative care. Our office offers a full line of cosmetic treatments, including those not available in most dental offices like dermal fillers. Emergency dentistry is also available. Contact us to schedule your first appointment by calling the office or clicking the contact link.
Categorized in: General Dental Care, Our Office